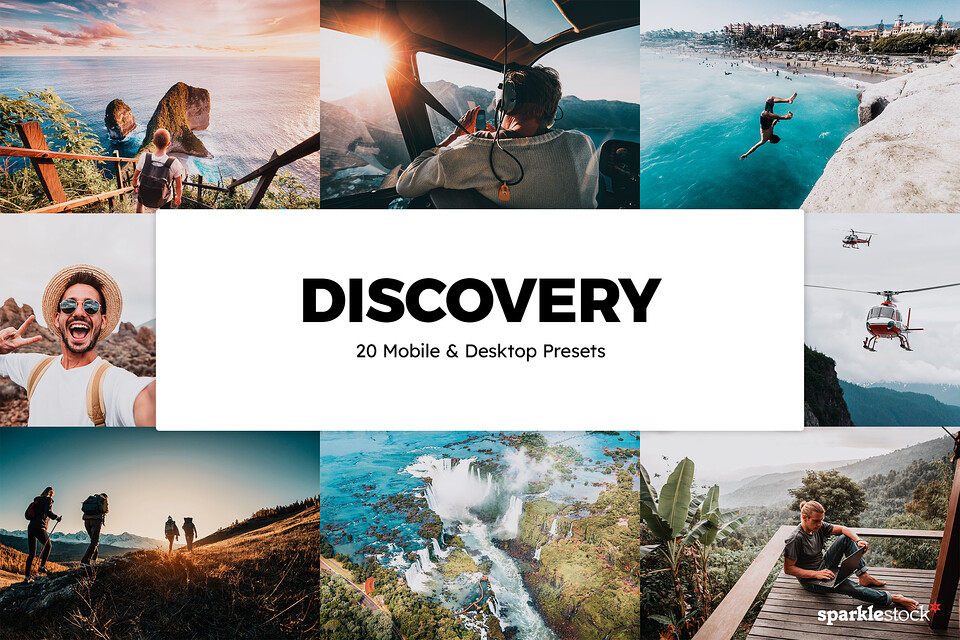 $12.0
20 Discovery Lightroom Presets and LUTs
Inspired by the top travel influencers, these presets will have your travel photos looking sharp in no time. Imagine capturing a stunning view and transforming...
Expand
Inspired by the top travel influencers, these presets will have your travel photos looking sharp in no time. Imagine capturing a stunning view and transforming the mood and feel with colors, wherever and whenever you are. You can do this all on your phone. And with both presets and LUTs, you can make your photos and videos have the same consistent look. In this bundle, you'll receive presets for Lightroom, profiles for Capture One, and LUTs.
Download Includes
Presets for Lightroom CC, Lightroom Classic CC, and Lightroom Mobile

ICC profiles for Capture One Pro and Capture One Express

LUTs for Premiere Pro, After Effects, Final Cut Pro X, DaVinci Resolve, OBS Studio, Spark AR Studio and more (3dl, cube, look, png, and mga)

PDF installation guide
Preset Bundle
1980s (5 Presets)

999 (5 Presets)

Ahenio (5 Presets)

Alala (5 Presets)
Features
Photo Editing
✔️ Edit anywhere, any time. Supports Lightroom for desktop, mobile, and web.

✔️ Speed-optimized profiles lets you edit faster.

✔️ Supports the Amount/Opacity slider.

✔️ Enhanced with VOXCOLOR skin tone protection for more natural portraits.
Video Editing
✔️ LUTs support a wide range of video editing software.

✔️ Get banding and artifact-free results. Enhanced with VOXCOLOR SmoothTones.

✔️ Special "Skin" LUTs recover 50-75 percent of the original skin tones.
Minimize
You will get 1 file
All files previously purchased will always be available for download in your Library