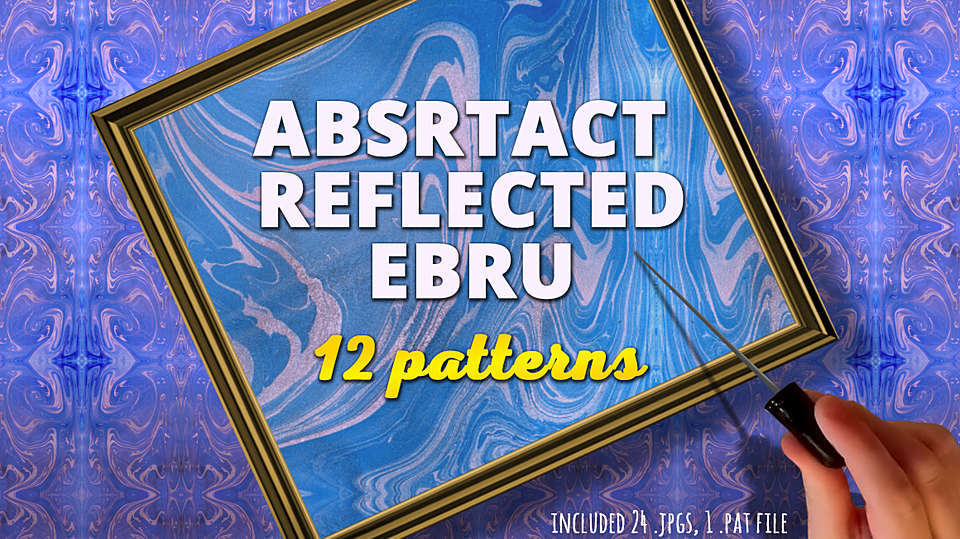 $8.0+
Absrtact Marble Ebru Art Patterns
This item includes 12 unique and handmade ebru marble painting patterns scanned in high resolution. I made a reflected seamless patterns from the scanned artworks...
Expand
This item includes 12 unique and handmade ebru marble painting patterns scanned in high resolution. I made a reflected seamless patterns from the scanned artworks. Mirroring makes them really abstract weird and catchy.
Product usage You can create awesome artistic backgrounds and patterns for a different media and print design. Can be used in flyers, posters, web pages as backgrounds and many more artistic projects.
With the help of Curves, Hue, Saturation, Levels, Gradient map you can make fast color and shade changes to the patterns to fit your needs.
What is EBRU? Ebru is old traditional turkish marbling technique. Marbling is the art of creating colorful patterns by sprinkling and brushing color pigments on a pan of oily water and then transforming this pattern to paper.

Files: - 12 originals .jpg - 24 seamless crops .jpg - 1 .pat file for photoshop

Resolution: - 150 dpi - 72 dpi
Affordable price for awesome work.
Minimize
You will get 1 file
All files previously purchased will always be available for download in your Library