Realism
Base Meshes
Characters and Anatomy
Organic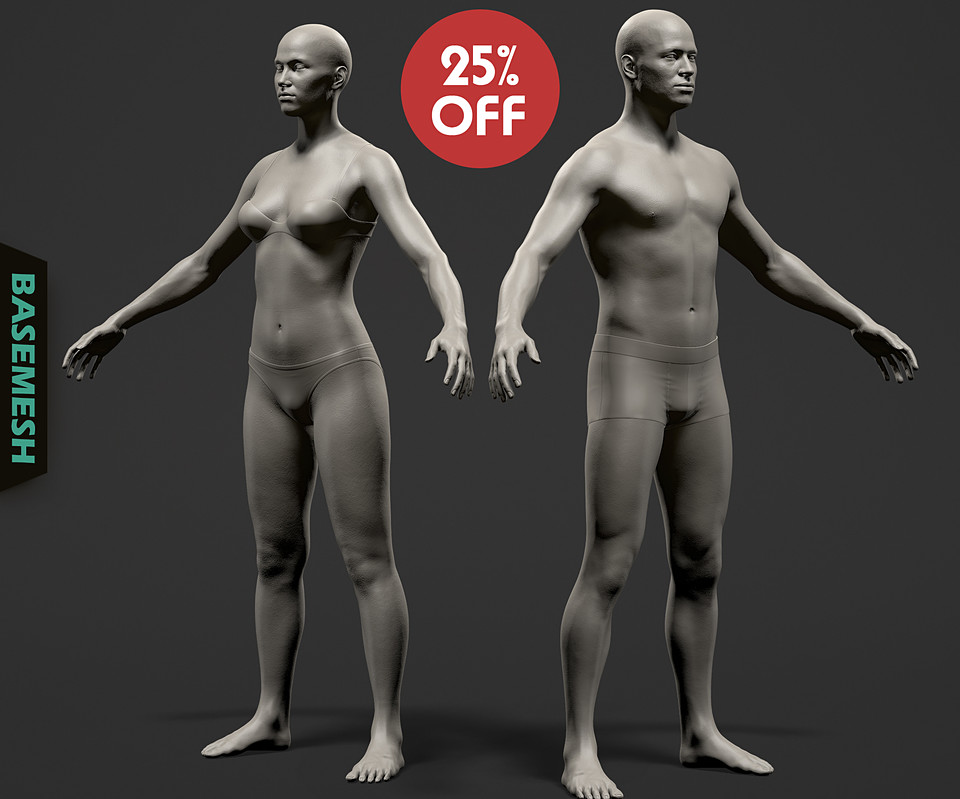 $69.0
Average Body Basemesh Set
Average Body Basemesh Set | Male & Female
These are high quality realistic 3D models made in Zbrush. They can be used for game asset
...
Expand
Average Body Basemesh Set | Male & Female
These are high quality realistic 3D models made in Zbrush. They can be used for game asset creation, cinematics, or advertising. Speed up your workflow by using these character as is or modify them to your liking. The assets can also be used as a mannequin for 3D clothes creation.
Features (per character):
Highly detailed ZBrush model with 6 subdivisions
Highest subdivision polygon count: 18,434,048 (over 18 million)
Lowest subdivision polygon count: 18,002
Organized Polygroups for easy isolations
Clean and efficient edge flow, which makes it easy to insert/delete edge loops where necessary

UV's are laid out and non-intersecting
Model includes eyeballs, teeth/tongue, underwear
It is ready for rigging and smooth-able
All objects are named and organized
Package includes:
Source files
TIP: You can purchase these basemeshes separately at the following links:
Male https://cubebrush.co/alexlashko/products/typ3aw Female https://cubebrush.co/alexlashko/products/ir1msq
*If you have any questions, please let me know and I will be happy to assist. Thanks for looking!
Minimize
You will get 2 files
All files previously purchased will always be available for download in your Library